Morning readers! Today I'm bringing you my life in books. There are probably a load more books I should've included but these were the ones that first came to mind. Which books hold a certain memory for you?


I love the Frog and Toad books. Just looking at this picture makes me think of sitting in bed with my sister and reading it. Mambo even calls me and my sister Frog and Toad because of this book.
This is such a cute book. My Nanny had it (and probably still does) at her house and it makes me think of sitting in her living room with my cousins.
'...and one big frog said GADUNK!'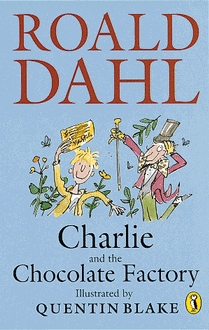 This covers all Roald Dahl books. I love them so much! Roald Dahl, as well as Jacqueline Wilson inspired me to write. His style is so quirky and funny and clever. I love how all the stories aren't sickly sweet but have a bitter, twisted edge. Amazing.
I have a feeling this is the first Jacqueline Wilson book I read but I can't be sure. There were a lot! Jacqueline Wilson was and possibly still is one of my idols. I love how she isn't afraid to touch on certain subjects but isn't too blunt about it. She makes things very readable and easy to relate to. It's no wonder she's so popular!
This book is one of the first 'grown up' books I ever read that wasn't about romance and embarrassment. It's written really well and it's clever and funny. If you like this book, you should also read
A Spot Of Bother.
Ok, I'm not a big fan of science fiction but this book is great. It's so twisty and creepy. I don't want to say too much about it. Just read it. You won't regret it!
I love Nick Hornby's writing and it's no coincidence that a load of his books get made into films. They're so funny and real. I knew the film before I knew the book and I did wonder whether that would ruin it for me but it really didn't. They're both great and I just love how it's a complete flip on the usual neurotic girly romance book. It shows it from the guys perspective. One of my favourite books! Read it!!