Hello blog lovers and random visiters. Today I'm doing a post about Dutch, urban artist, Florentijn Hofman. (BTW the title is supposed to be a play on pourquoi, but whatever...)
Hofman is most widely known for his giant rubber duck, which has been seen floating around in many waters, in many countries. If you don't know what I'm talking about then have a look here.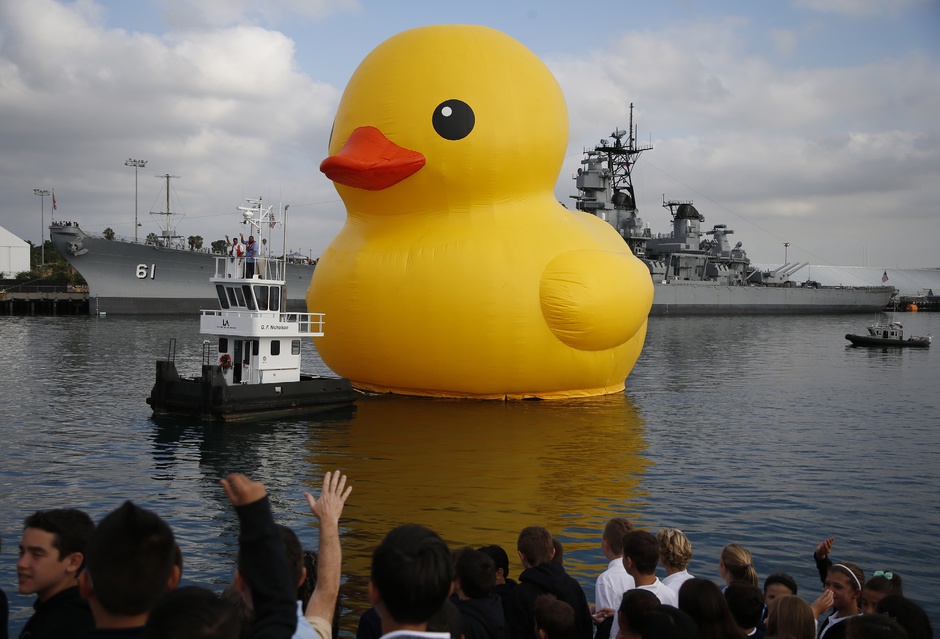 But Hofman doesn't limit his work to oversized bath toys. He has also designed rabbits, bears, monkeys, a mole, a hippo and even an aardvark...
Although controversial and advantageous, I, like most people, find his work sweet and fun. After all, the world is full of so much negativity and pain. Sometimes a giant rubber duck is just what we need to put a smile on our faces.
Check out some more of his heart-warming work.
Have a great day! :D
(I do not own any of these photographs)